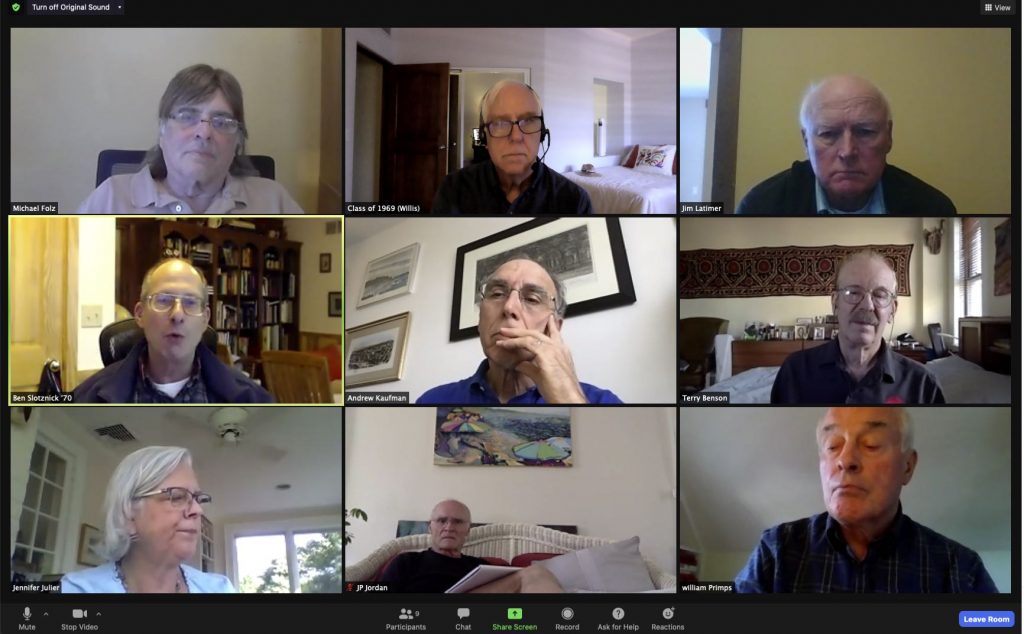 We are an ad hoc group of class leaders (see below) of the Yale Classes of 1967, 1968, 1969, 1970, 1971, 1972, and 1973.
Each class organizes events, but here, "on the back nine" of life, we recognize that our numbers are dwindling, sometimes below the threshold for a successful event.  Inviting Yalies of "our generation" creates a viable audience, especially for specialized subjects,
Friendships often span class-year boundaries: It's common to be friends with people a year or two ahead … or behind … your graduating class.  And, the generational glue that binds all of us who came of age in "the Sixties" makes sharing our events even more sensible. 
So, "Yale Boom" is born, a group defined as Yalies who came of age during the counter-culture and the reactions to it; during psychedelia and the Nixon prohibition; during The Beatles; during racial unrest and anti-war fervor and Kent State and so on.  This generation of Yalies was different from the Brooks-Brothers-buttoned-down group that preceded us and the "proto-professionals" who succeeded us.